SILK DOES FOR THE BODY WHAT DIAMONDS DO FOR THE HAND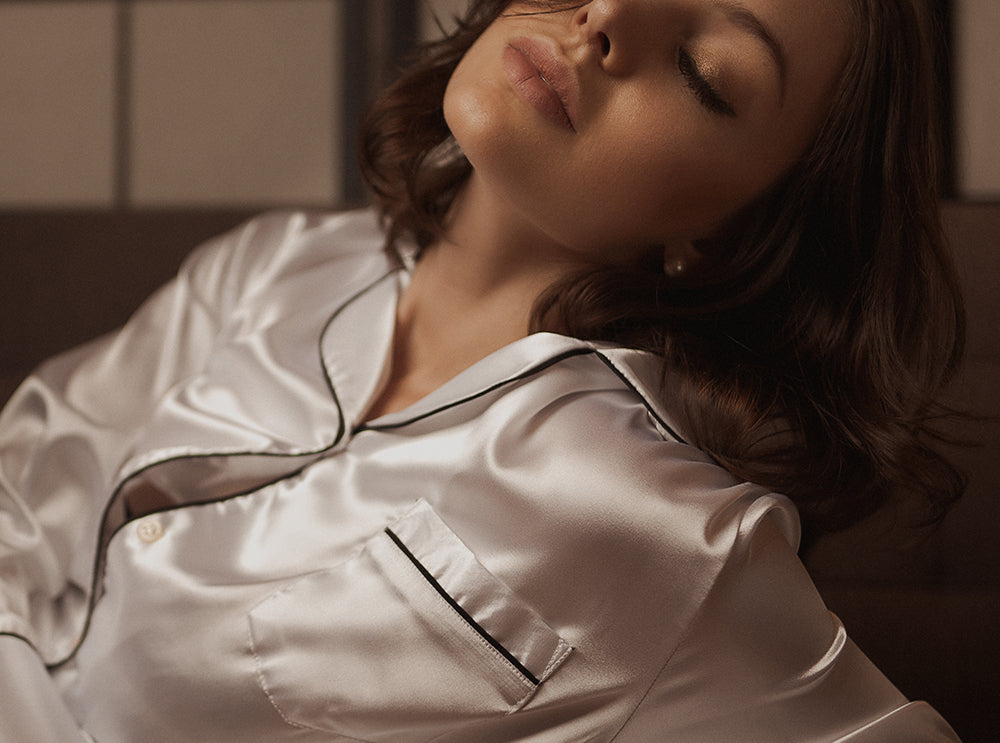 Why the sumptuous lustre of silk never fails to seduce

IT SHINES BRIGHT LIKE A DIAMOND – well almost. Silk gives any color noticeable luminescence and radiance.

"IT SHINES BRIGHT LIKE A DIAMOND"

 

SILK IS PERFECT FOR BOTH SUMMER AND WINTER – Silk acts as an insulator which keeps you warm and cool at the same time. It can absorb up to 30% of its weight in moisture without feeling damp. Silk will absorb perspiration while letting your skin breathe.

 

 

SILK WEARS WELL – Don't judge a book by its cover. Silk may look delicate but it is actually relatively robust. Its smooth surface resists soil and odors well. And on top of all that; silk is wrinkle and tear resistant, and dries quickly.

SILK IS SOPHISTICATEDLY FLUID –

all thanks to its extremely soft and smooth natural fiber structure.

 

"

KEEPS YOU WARM AND COOL AT THE SAME TIME

"

 

"SILK MAY LOOK DELICATE BUT IT IS ACTUALLY RELATIVELY ROBUST"

 

 

 

SILK IS HYPOALLERGENIC - Because of silk's protein structure, it is the most hypoallergenic of all fabrics. That means it's less likely to cause allergic reactions to the wearer. Collection 2019 Sale 70% Off Title for image